---
---
Central Iowa Waste Services
Central Iowa Roll-Off Dumpsters
Des Moines Dumpster Services
Our Roll-Off Dumpster Services Include:
Roll-Off Dumpsters To Fit Your Needs
Our Dumpsters Are A Great Solution For The Following Projects:



Roll-Off Dumpster Rental Process
Helping You With Your Waste Hauling Needs In The Des Moines Area
Acme Roll-Off Company provides open top roll off containers to commercial and industrial businesses, as well as contractors, small businesses and homeowners, for construction cleanup, roofing debris removal and demolition waste to the Des Moines area and surrounding suburbs.

---
Order Your Roll-Off Container
The staff at Acme Roll-Off looks forward to helping with all of your waste hauling needs. We offer prompt delivery of roll off containers for all of your dumpster needs in Des Moines and the surrounding suburbs. We offer roll-off boxes in 12-40 yard sizes.

Request A Quote
Order Online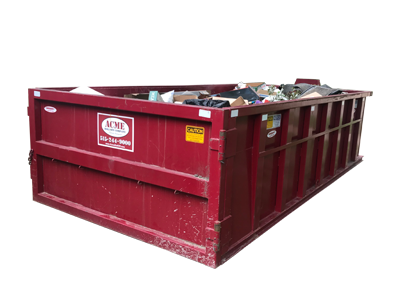 ---
Fill Your Container With Waste
---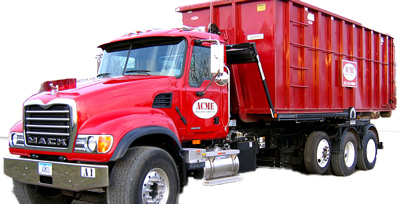 ---
We are environmentally conscious with the majority of our hauled materials being disposed of at local C&D Recycling centers.
A credit card is required to rent a dumpster. Prices are for the Des Moines Metro and the surrounding suburbs only. Other locations may be subject to a distance fee. We require a 24-48-hour notice for each service to provide prompt, professional and reliable service. Appliances and tires are an additional charge. Load must be safely transportable and completely inside container. The driver has the right to refuse to transport the load. A trip charge will be assessed if the dumpster is not transportable. Damages to the dumpsters may incur additional charges to the customer. Pricing is subject to change. Overdue accounts will incur a 1.5% interest fee per month. Declined credit cards will incur a $5 per decline charge.